Celebrate the Rosary!!
October is the month of the Holy Rosary.
Come celebrate Our Lady of the Rosary with us on Friday, October 7th.
We will pray the rosary together @ 9:30 am in the Sanctuary before the Healing Mass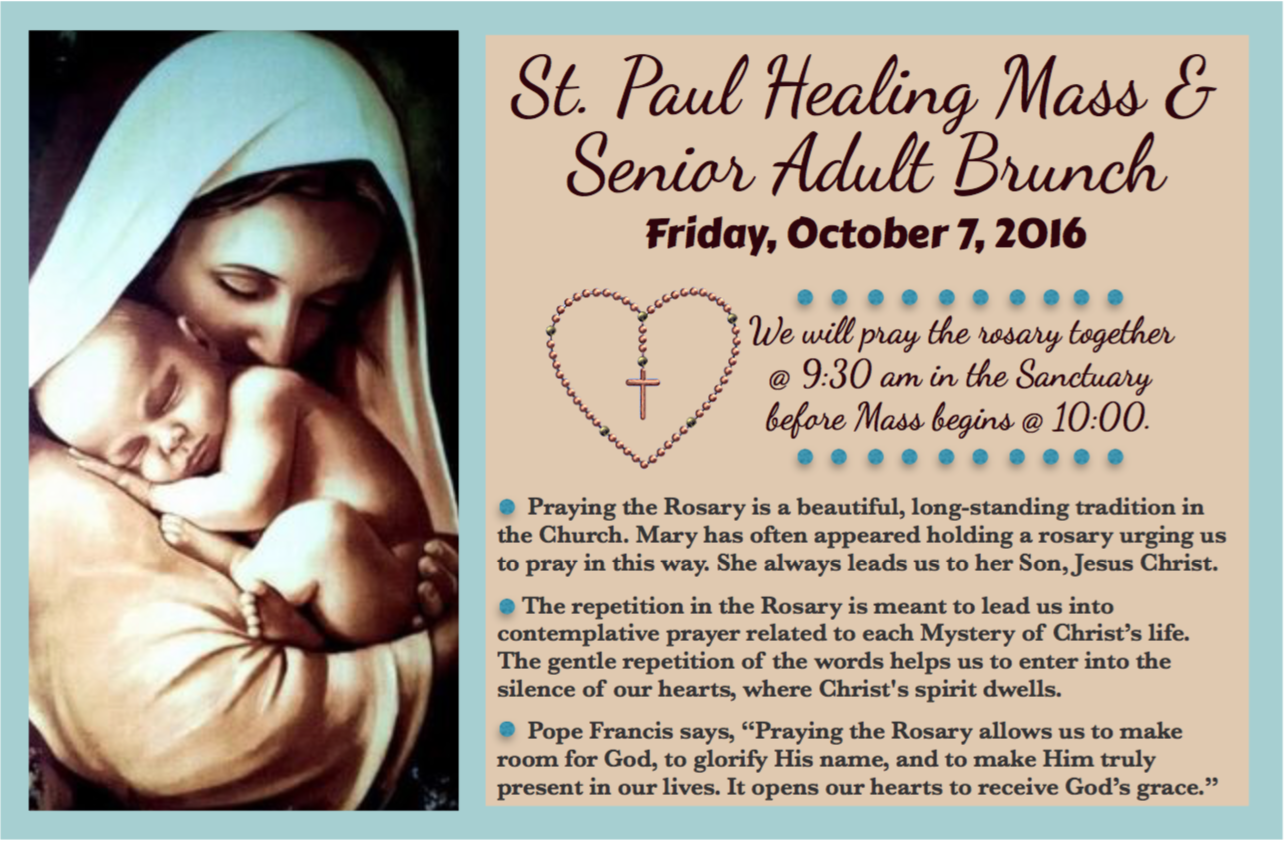 October is also Respect Life Month. Learn more. Thank you for supporting our Knights & Youth this weekend to raise awareness and money for Culture of Life projects such as Birthright of Jackson.