RIP -- We pray for the repose of the soul of our fellow parishioner, Chad LaFontaine who passed away this week.
We are celebrating a Memorial Mass here at St. Paul this coming Thursday evening at 6:00 pm,  September 23rd, preceded by Visitation from 5:00-5:45pm. Read more for full arrangements.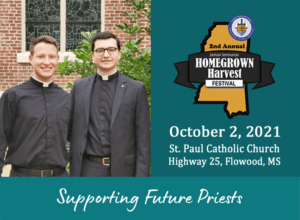 COVID Protocols Update – September 17, 2021
The rise in attendance has led us to adjust some of our Mass protocols and guidelines beginning this weekend, September 18/19, 2021.  Read More for details.